Win That Bidding War: 5 Tips For Buyers To Negotiate Effectively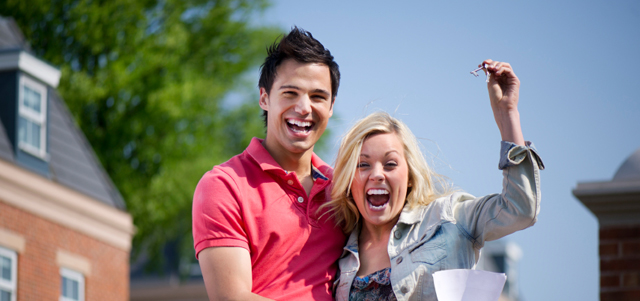 It's no secret that home shoppers are always looking to get the best price on their new dream home. But in our current seller's market, how can you negotiate effectively without losing the deal altogether? Check out some tips below on how to bargain effectively and win any bidding war!
Become A Market Expert

As mentioned above, we are currently in what is known as a seller's market. That means, there are more buyers looking to purchase homes than properties available on the market. This leads to a lot of competition, bidding wars and an easier time for sellers. Knowing just how much leverage you as a buyer have (or lack thereof) should definitely figure into your offer. How many similar homes are for sale in the area with similar features? Are they all receiveing multiple offers or going for above asking price? If so, this might not be the best time to submit a lowball offer and expect to negotiate. Knowing exactly how the market is will help you submit smart offers that are likelier to get accepted.
Be Realistic About Price
Know what you can afford and stick to it. In this seller's market, buyers have a tendency to fall in love with the perfect house at the very top of their budget and then end up disappointed when they don't get it. If you are pushing your max and the house is highly desirable, you will most likely lose out to a better offer. Homes that tick all the boxes for you probably tick all the boxes for others and the chances are high that at least one of them will have deeper pockets than you. The moral here: bid what you can afford and be prepared to walk away if it doesn't work out.
Highballs Are Always Better Than Lowballs
We all want to get a great deal, right? Well with the way the housing market has heated up, we simply don't see a lot of lowball offers getting accepted anymore. That's the brutal truth for homebuyers. The days of offering 10-20% below list price have all but disappeared. I always encourage buyers to make a sensible offer that will appear serious to the seller. This is the best way to get the seller to engage with you. In this market, sellers have lots of options and will simply discard lowball offers.
Utilize All Available Resources
These days there is a world of information available to us at our fingertips via the internet. I always encourage buyers to do their due diligence when home shopping. That is, use sites like Zillow and Realtor.com to find out about things like taxes and how long a property has been on the market. Homes that sit available in this market for more than a week or so tend to be overpriced or have something wrong with them. This may present an "in" for you that your competition failed to notice. And as always, have your Realtor do as much legwork as they can. In non-disclosure states such as Texas, home sales data is not available to the public so your agent will be indispensable in providing you general market data and strategic info on a specific home.
Get Preapproved For A Mortgage
I cannot stress enough the importance of getting your financing in order before you go house hunting. You wouldn't go shopping at the mall until you received your new credit card in the mail, would you? Getting preapproved not only shows how much home you can afford, but also sends a strong signal that you are serious and ready, willing and able to purchase the home. It can often be your strongest negotiating tool as sellers will be looking for the insurance that you will be able to close the deal.
Need help negotiating the purchase of your next home? Looking for more tips on how to win a bidding war or navigate a multiple offer situation? Call me! This is what I do everyday!